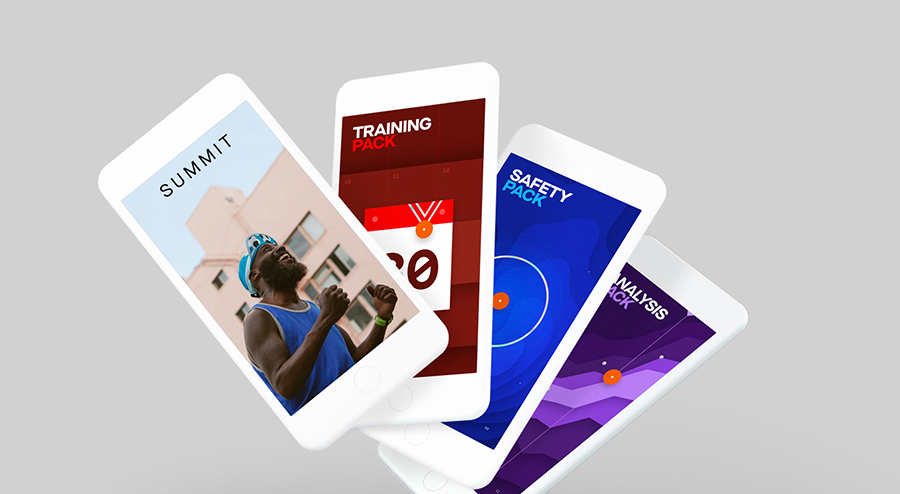 Strava, a software service that tracks cycling, running, and swimming activity via GPS, has launched Summit, which breaks down the company's Premium subscription service into 3 packs. With Training, Safety and Analysis Packs available as an all-inclusive bundle or à la carte, Summit better serves the specific needs of athletes everywhere as they strive to reach their goals.
Read more Nexus Uses Revolutionary Tracking Technology for CrossFit Athletes to Quantify Their Workout
Intended for the off-road users, the Safety pack offers features such as route plans, personal heatmaps and Strava's Beacon feature for sharing their real-time location with others.
And for analysis, it allows you to get a better look at the impact of your workouts, while bagging features like power analysis and Live Segments, reports Wareable.
"Strava is a community of athletes helping each other achieve their goals," says James Quarles, CEO of Strava. "Ninety-two percent of Strava athletes who set goals remain active ten months later. Summit Packs are designed to better tailor and personalize our features to members' needs. Whether your goal is returning from injury or training for your first marathon, Summit Packs provide the performance tools you need along the way."
The training Pack is focused on goal setting and metrics, and it will benefit all sorts of athletes, whether getting ready for a race or just getting in shape. Features offered in the pack include: Real-Time GPS Tracking for smartphones; Training Plans; Race Analysis to break down pace fluctuations and splits; Custom Goals by time, distance, power or segment to stay motivated; Filtered Leaderboards by age and weight; and breakdowns of KOM and PR attempts on athletes' favorite Strava segments.
Strava already works with all GPS devices and all heart-rate monitors and power meters with Bluetooth LE, and the Analysis Pack allows members to get the most out of any device they connect to Strava.
Detailed insights provided are: Workout Analysis to help users visualize pace zones and lap data for workouts; Fitness and Freshness to assess how workout has impacted the user and tells whether it is time to rest or race; Power Analysis to decode power meter data and assess performance and fitness; Live Segments to compete against personal best efforts or others in real time; and Relative Effort to help athletes train consistently and stay in the sweet spot for safely building fitness, reports Strava Press, the blog for Strava.
Members are full-fledged, bonafide Summit athlete, whether they choose one Summit Pack or all of them. Summit athletes get quick assistance from Strava's dedicated Support Team and white-hot discounts and other Summit Perks from Strava's partners and industry friends.
Read more Wearables For the Passionate Athletes and Smart Lifestyle Devices
Annual Strava Summit memberships offer significant savings whether choosing all three packs (£47.99) or an individual pack (£18.99), while monthly memberships provide flexibility to try a single pack (£2.49) or the full menu (£6.99). Existing Strava Premium athletes retain access to all the advanced features they love at their current price, reported Strava Press blog.
About Strava
Strava is a social network for athletes with more than 32 million users in 195 countries. Strava's mobile apps and website connect millions of active people every day.