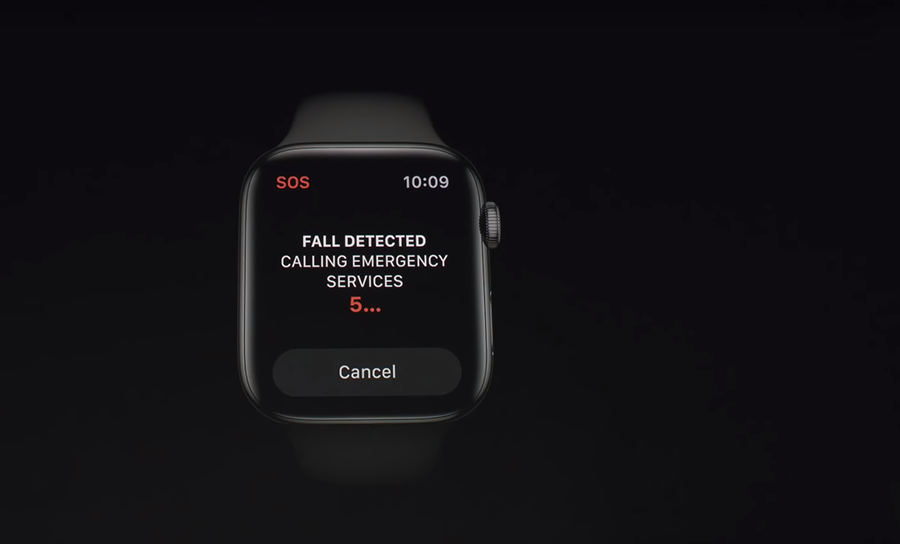 Apple Watch Series 4 sales kicked off last week, after a flurry of reviews and a week of preorders. The tech giant made a massive upgrade for its new Watch both in design and features.
Among the new features are ECG and Fall Detection. The Fall Detection feature uses the new next-gen gyroscope and accelerometer to detect a fall and provide options to contact emergency services if necessary.
Related Apple Watch 4 with Health and Fall Detect Features, Price and Launch Date
The Fall Detection feature is ideal for people who might be prone to falling, such as the elderly. If the Watch 4 user falls, and has the new feature activated, a pop-up window will appear asking if they're OK. If the person doesn't respond, the Watch will sound an alarm and then automatically call emergency services.
However, the feature is off by default, since Apple says "high impact activity" can appear to be a fall for some people, reports CNet. The feature needs to be enabled manually. Apple explained that Fall Detection only turns on automatically if you've set your age on Apple Watch or in the Health app and you're over 65 years old.
So, if you're under the age of 65 who just bought Watch 4 and want to activate Fall Detection, here's how to do it:
Go to your iPhone and open the Apple Watch app
At the bottom left, tap 'My Watch'
Choose 'Emergency SOS.'
Toggle the 'Fall Detection' option to on
Tap 'Confirm' when it warns you that being active can accidentally trigger the alert
Several YouTube channels tested the Fall Detection in Watch 4 to see how it works and how hard of a fall will trigger an alert.
If you have the Fall Detection enabled and experience a significant hard fall, it'll tap you on the wrist, sound an alarm, and display an alert.
Read more FallCall Launches Personal Emergency Response System App for Apple Watch and iPhone
Your next move is to select either "I fell but I'm OK," "I did not fall," or "Emergency SOS" to contact emergency services.
If it can sense that you're moving, it'll wait for a response, but if you remain immobile for about a minute, the Watch 4 will wait 15 seconds before automatically calling emergency services and alert your emergency contacts that you set up in the app.