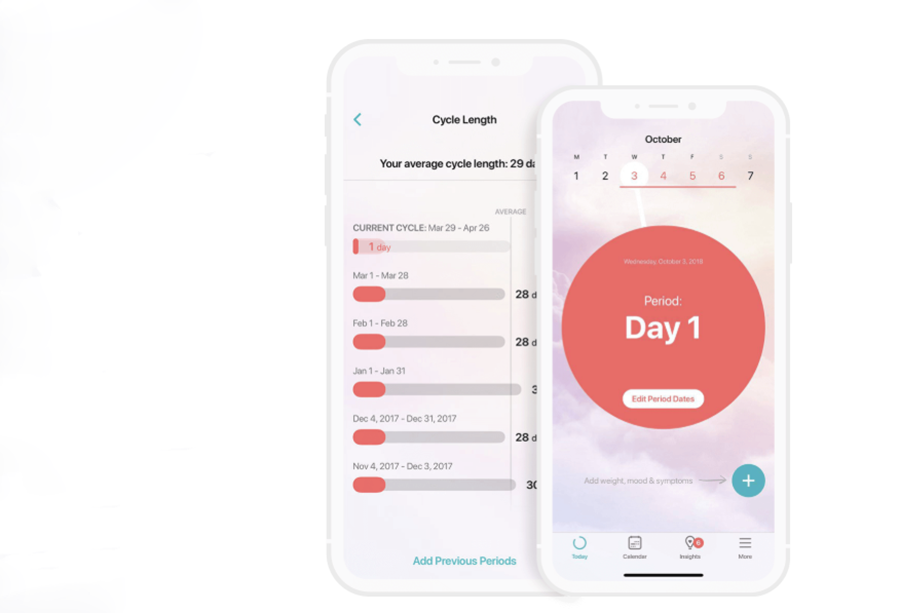 Flo Health, a Redwood City, CA-based women's health startup, closed a $12 million Series A Extension funding round led by Mangrove Capital Partners, with participation from Flint Capital and Haxus. The company intends to use the new money to accelerate growth and product improvement, as well as to establish new research partnerships with associations and medical universities to advance women's health.
Related Bloomlife Pregnancy Tracker Keeps You and Your Baby Safe by Monitoring Contractions
First launched in 2015, the platform's initial focus specifically on predicting a user's menstrual cycle. The company's develops Flo, a women's health product that offers health solutions for girls and women at every stage of their life.
Flo Health uses Artificial Intelligence to personalize its platform and takes users' age, health goals and physical condition into consideration.
"Women's health is a top priority for all of us at Flo," said Anna Klepchukova, chief science officer at Flo Health. "It is a unique honor to create a product that can be of value to hundreds of millions of women worldwide. We will make every effort to prove we are worth this big mission."
The app allows users to access period and ovulation tracker, data on health and mood, birth control reminders and daily health insights. The pregnancy and post-pregnancy mode in the tool allow expecting and new mothers to see their baby's development, said the company. Women who are trying to become pregnant can also get tips on conceiving, reports MobiHealthNews.
This latest funding is the extension of its previous funding in August 2017, through which the company raised $5 million. That funding was led by Flint Capital.
With the increased popularity of women's health platforms, companies such as Fitbit has launched women's health trackers. Fitbit said the product was born out of a demand by users.
"We conduct an annual survey for Fitbit users," "Among women, period tracking falls consistently as one of the top five requested features," Katherine Binder, Fitbit's senior product marketing manager, told MobiHealthNews in March.
Andrew Gershfeld, Flo Health's Board member and Partner at Flint Capital said they are impressed by the way Flo helps women of all ages transform their lifestyle and become healthier and happier. "My wife is a keen user," he said.
"We believe Flo will continue to lead the innovation, science and user experience in the HealthTech domain. We are honored to continue supporting Flo team on this journey," he added.