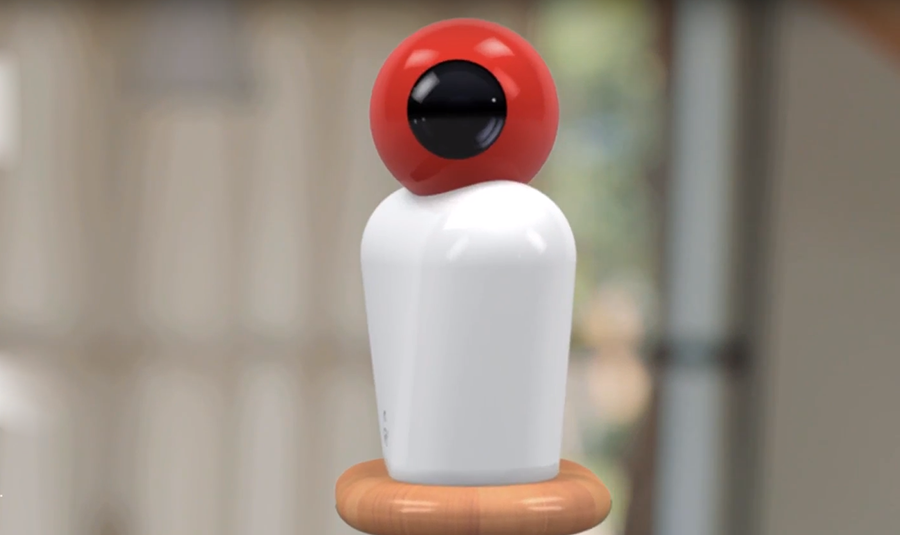 Raybaby is a baby monitor that tracks respiration and sleep pattern of your baby. This incredibly intelligent and reliable baby sleep and breathing monitor uses radar technology and artificial intelligence.
Raybaby alerts you when the baby has a higher respiratory rate which is associated with fever and other conditions. It also comes equipped with integrated infrared video camera which enables live video streaming even in pitch darkness, built in speakers, and audio monitoring that uses a highly sensitive microphone.
Created by RIoT Solutions, raybaby was started by Ranjana Nair, Aardra Kannan Ambili and Sanchi Poovayya, qualified babysitters and experienced engineers (ex-Cornell, ex-University of Georgia, ex-Microsoft). The team has a cumulative experience of over 30 years in industry and research, and in developing cutting-edge AI powered healthcare systems.
Related Masimo's Rainbow Acoustic Monitoring RAS-45 Breathing Sensor for Babies Gets FDA Clearance
It comes with a powerful algorithm that keeps you up-to-date on your baby's sleep requirements, and even offers recommendations on how their development can be optimized.
Supported by Johnson & Johnson, and HAX as part of the Joint Consumer Health Device Program, Raybaby safely monitors vitals, breathing rates and sleeping habits all from a 'Smart Journal' app while even making recommendations to improve the baby's sleep, as well as yours. Raybaby is suitable for infants and toddlers (0-3 years of age).
The device works from up to 5ft away from the baby and can track sub-mm variations in breathing. A 1 mega pixel HD camera with night vision allows you to see your baby even in the dark.
The smartphone app processes complex data to interpret it easily for you. The app informs, notifies and alerts you when your baby needs you.
Related Wearable Baby Monitors May Get Vital Signs Wrong
Other features:
Raybaby creates a collage of your baby's photos that you can save and share with your friends and family.
The audio interface includes a sensitive microphone and speaker that allow parents to listen to their baby. From the app you can talk, sing, play music or even read to them.
The raybaby journal provides insights into your baby's sleep and breathing data and can be tracked for any date range. Useful on those doctor visits.
The breathing tracker is a raybaby innovation and works with a sensor that's incredibly advanced, offering an accuracy of 98%.
Raybaby comes with a built-in power backup which will last for 3+ hours of operation
Connectivity over WIFI/Bluetooth 4.0, and GSM-voice/SMS remote notification
Meet other new parents and share your experiences