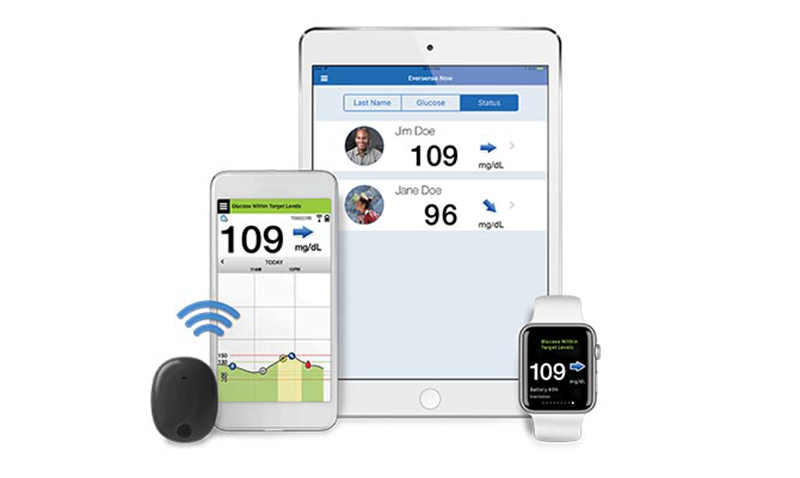 Senseonics, a Germantown, Maryland-based medtech startup developing long-term, implantable continuous glucose monitoring (CGM) system for people with diabetes, announced that Aetna, the third largest commercial health plan provider in the United States, is providing coverage for its Eversense CGM device.
Related Medtronic's Smartphone-Connected CGM System Gets FDA Approval
Aetna's plan will cover approximately 22 million people in the U.S. This recent coverage decision adds to the growing body of payers processing claims and paying for Eversense in the country.
"We are pleased that one of the largest national payers in the U.S. is now covering Eversense, and that Aetna recognizes the value of CGM and the value Eversense can bring to the market in terms of patient adherence," said Tim Goodnow, President and Chief Executive Officer of Senseonics. "We believe this coverage decision represents a major milestone and has the potential to facilitate broad patient and physician access to Eversense in the U.S."
The Eversense Continuous Glucose Monitoring (CGM) System continually measures glucose levels in people aged 18 and older with diabetes for up to 90 days. It is intended to complement, and not replace, fingerstick blood glucose monitoring. The sensor insertion and removal need to be performed by a trained physician. The Eversense CGM System is a prescription device and patients still need to talk to their doctor to learn more about it.
Related The Diabetes Epidemic is Driving Med Tech Companies to Develop Wearable Devices to Manage the Condition
About Senseonics
Senseonics Holdings, Inc. is a medical technology company focused on the design, development and commercialization of transformative glucose monitoring products designed to help people with diabetes confidently improve quality of their lifestyle. From its inception, Senseonics has been advancing the integration of innovative, fluorescence sensor technology with smart wearable devices. The Eversense® CGM System received PMA approval from the FDA for up to 90 days of continuous use and is available in the United States. The Eversense® CGM XL System received CE mark for up to 180 days of continuous use and is available in Europe.