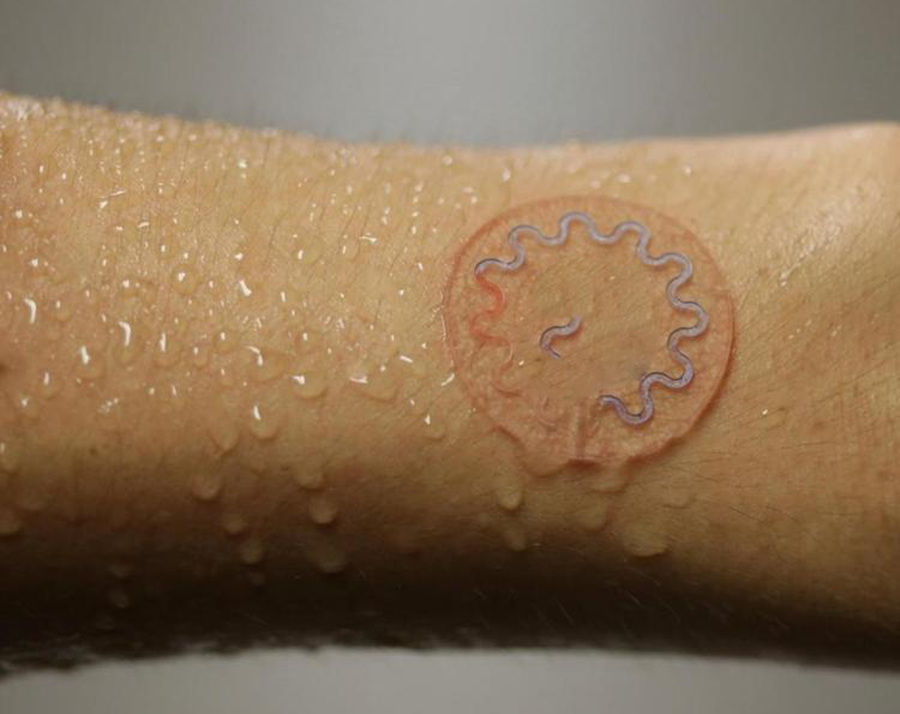 For Diabetes patients, traditional method of blood-based-glucose testing requires frequent finger pricking throughout the day, which is not liked by most patients. On the other hand, while blood alcohol content accurately measures a person's alcohol consumption, it requires lengthy procedures and trained personnel to analyze samples. Now, researchers at the University of Texas at Dallas have developed a wearable biosensor that monitors glucose and alcohol simultaneously in sweat.
Related This Wearable Device Wants You to Sweat So that It Can Monitor Your Health
In a study published in the journal Biosensors and Bioelectronics, the team demonstrated how the biosensor can be used to monitor alcohol and glucose content from human sweat.
For sweat based sensing, researcher often need to stimulate the eccrine glands on the skin to generate sweat by injecting a drug that produces sweat into the skin. The process, known as iontophoresis, usually causes skin irritation and rashes, reports Science Trends.
In the new study, the researchers were able to detect and continuously monitor the fluctuations in glucose and alcohol levels in low amount of sweat starting at a 2- hour window without the need for iontophoresis or chemical stimulation.
The sensor was designed to trap and retain passive sweat at low volumes in a uniform manner. To achieve biomolecule detection, the researchers embedded the sensing elements into the wearable device and surface engineered it with specific chemistries.
This mechanism uses enzymatic chemistries to induce electrical changes at the interface of the sensor when the target biomolecules are oxidized by the enzymes. Using this technique, researchers can detect robust and sensitive biomolecules in varying sweat pH environment, low volumes of sweat, and in the presence of other interfering biomolecules present in sweat, said the Science Trends report.
Related Stanford Researchers Develop Wearable That Measures Stress Through Sweat
Integrating this sweat based sensing devices on wearables can provide a promising opportunity that will enable people with diabetes to track their glycemic content continuously during and after alcohol consumption to prevent serious health complications.
This work was conducted by Ashlesha Bhide and Shalini Prasad from the University of Texas, Dallas, and Sriram Muthukumar from EnliSense LLC.