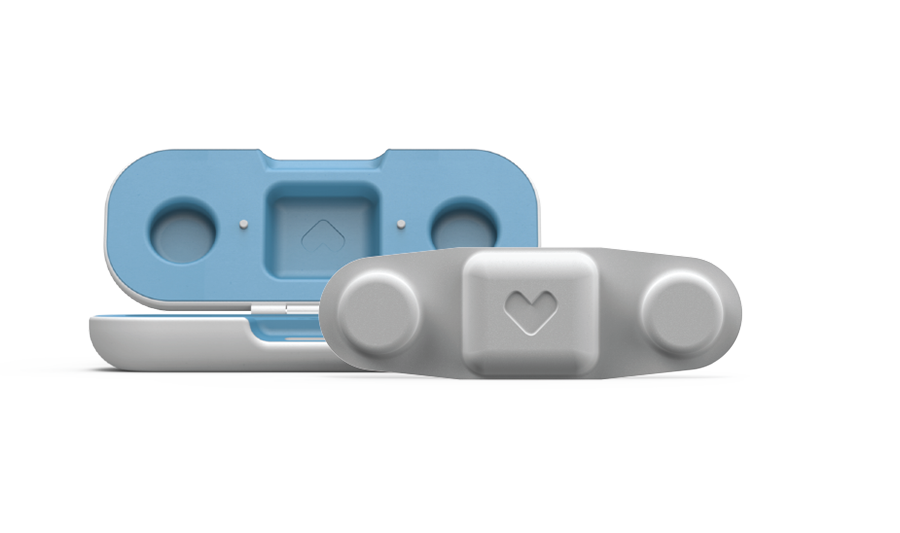 VivaLnk, a leading provider of connected healthcare solutions for wellness, patient care, and telemedicine, has announced the availability of its product Vital Scout, the only reusable, wearable patch for the continuous monitoring of stress and recovery levels.
The patch is designed to be worn 24 hours a day over a period of 2 to 3 days at-a-time. It delivers a comprehensive picture of stress and recovery levels by analyzing the user's heart rhythm throughout waking and sleeping hours.
Read more iBreve: Wearable Device that Analyzes Your Breathing Pattern to Improve Stress Resilience
The World Health Organization (WHO) had declared 'stress' a 21st century health epidemic, so it is more important than ever for people to track and manage their personal stress levels in order to achieve a better well-being. In a survey of 500 participants, social media, social commitments, health and fitness, societal expectations, maintaining relationships and work/life balance, were ranked as common daily stressors compared to five years ago.
In general, women are more stressed than men, according to the survey. For women, updates and news on social media were the main cause of stress, and for men, it was finding work/life balance.
Among all participants, exercise was the main stress reliever. And for the second choice, it was shopping for women and alcohol for men.
The patch uses multiple sensors including electrocardiogram (ECG) and established heart rate variability (HRV) algorithms to continuously monitor heart rate and other critical body functions, which consumers can track in real-time via their smartphone or tablet.
When it comes to stress, it is important to have personalized information as not everyone reacts to stress the same way. The patch is the size of a small bandage, and can be worn on the chest, comfortably and discreetly under clothing, providing a higher fidelity signal for determining HRV. In addition to stress levels, the patch also provides other health data such as heart rate, respiratory rate, activity and sleep.
Read more UT-Dallas Researchers Develop Wearable Sensor That Monitors Sweat for Alcohol And Glucose Levels
"In order to get a comprehensive view of stress and recovery levels, contributing factors need to be accounted for throughout the entire day, under varying conditions," said VivaLnk CEO Jiang Li. "Taking occasional snapshots or select timeframes to measure stress levels can be misleading, but having a way to continuously track levels can finally help people better understand their body's reaction to stress."