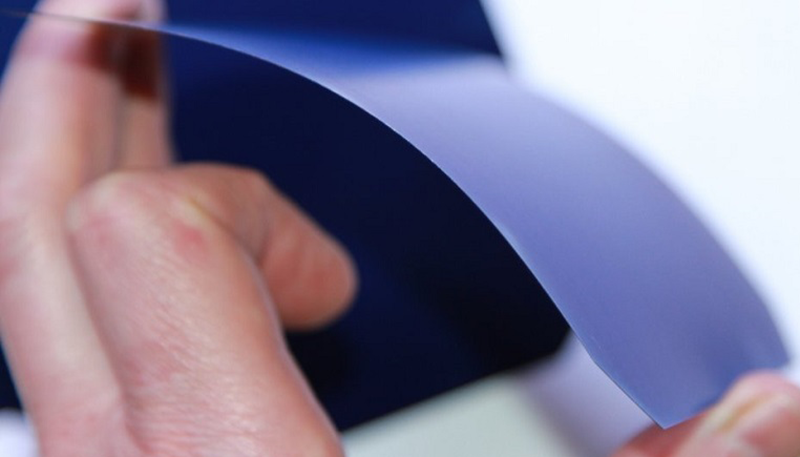 As wearable technology is becoming popular in the healthcare sector, the demand for lightweight and flexible power source is increasing by the day. Scientists are exploring new ways to power these devices with higher flexibility and human/tissue-adaptability. Now, a team of researchers in Germany has engineered a next-generation metal-air batteries, which can be easily fabricated into flexible and wristband-like cells. Although further research is needed, current studies have found that these devices could provide enormous opportunities for the next generation of flexible, wearable and bio-adaptable power sources.
Read more Fraunhofer IZM Researchers Develop New Bendable Micro-Batteries for Wearable Devices
"Theoretically, neutral electrolyte based Mg-air batteries possess potential advantages in biomedical applications over other alkaline-based metal-air counterparts," says Dr. Chong Cheng, an AvH research fellow and a carbon nanomaterials specialist at Department of Chemistry in Freie Universität Berlin (Germany). However, the current design of advanced oxygen electrodes for Mg-air batteries with high discharge voltage and capacity under neutral conditions remains a major challenge, reports ECN Mag.
To overcome this challenge, Dr. Chong Cheng at Freie Universität in Berlin and Dr. Shuang Li at Technische Universität Berlin achieved scalable synthesis of atomic Fe-Nx coupled to open-mesoporous N-doped-carbon nanofibers as advanced oxygen electrode for Mg-air batteries.
"Inspired by the fibrous string structures of bufo-spawn, we designed a novel fabrication strategy based on the electrospinning of polyacrylonitrile-branched silica nanoaggregates solution and a secondary coating and carbonization of Fe-doped zeolitic imidazolate frameworks thin layer, which endow the fabricated carbon nanofibers with an open-mesoporous structure and homogeneously coupled atomic Fe-Nx catalytic sites," said the researchers.
Read more Researchers Develop High-performance Flexible Transparent Force Touch Sensor for Wearable Devices
Although Mg-air batteries aren't ready for commercial use yet, Prof. Rainer Haag believes this novel oxygen electrode can meet the needs for efficient air cathodes in Mg-air batteries, thus making them ready to be used in commercial electronic and biomedical devices soon.