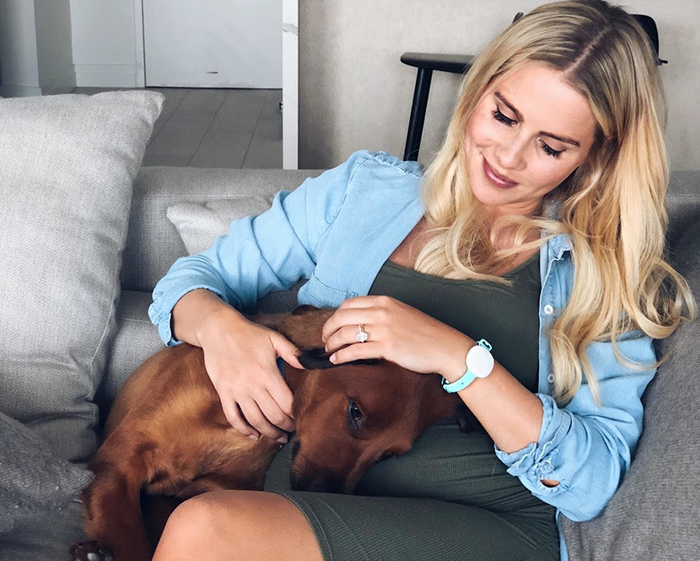 Ava, a women's health company based in Zurich and San Francisco partnered with actress Claire Holt on a year-long campaign to promote awareness around issues facing women trying to conceive and throughout pregnancy and post-partum.
The initial product offered by the company comprises a sophisticated sensor bracelet, an app and a strong backend with self-learning algorithms for interpretation of hormonal changes, accurate ovulation tracking and screening of women's health issues. Several clinical trials have validated Ava's technolog, and the company has built up the largest database in its field, with exponential growth. Various clinically validated services will be launched over the coming years, said a press release.
Holt is an Australian actress, best known for her roles as Rebekah Mikaelson in the television series The Vampire Diaries and its spinoff series The Originals. She announced her pregnancy with husband Andrew Joblon in October. Holt will work with Ava to discuss on social media and in interviews about challenges she and other women face in the journey to motherhood and how the Ava bracelet, app and community platform can be a resource along the way.
Related Bloomlife Pregnancy Tracker Keeps You and Your Baby Safe by Monitoring Contractions
"Earlier this year, I joined a club that no one wants to be a part of when I suffered a miscarriage. I discovered that 1 in 4 pregnancies end in loss and yet there is so little conversation surrounding fertility, miscarriage, and anxiety during pregnancy," explained Holt. "It has become a passion of mine to seek out information and be a voice for those experiencing similar challenges. Ava's mission is close to my heart, and I hope that as partners we can encourage meaningful dialogue and help women to better understand their cycles, fertility, and overall health."
Since launching in July 2016, Ava surpassed a milestone of 16,000 pregnancies among users (over 50 new pregnancies reported per day). The Claire Holt partnership is the company's first significant long-term brand ambassador agreement.
"Claire shares our passion and commitment to help educate the community and reduce the stigma around the dialogue of fertility. From pregnancy to difficult topics like miscarriages and PCOS, our mission has always been to support women however we can in their fertility journeys," notes Ava Co-founder Lea von Bidder. "Now we're excited to be taking that to the next level by partnering with someone long term not only to speak to how Ava works, but help raise awareness and build conversation around women's health and fertility."