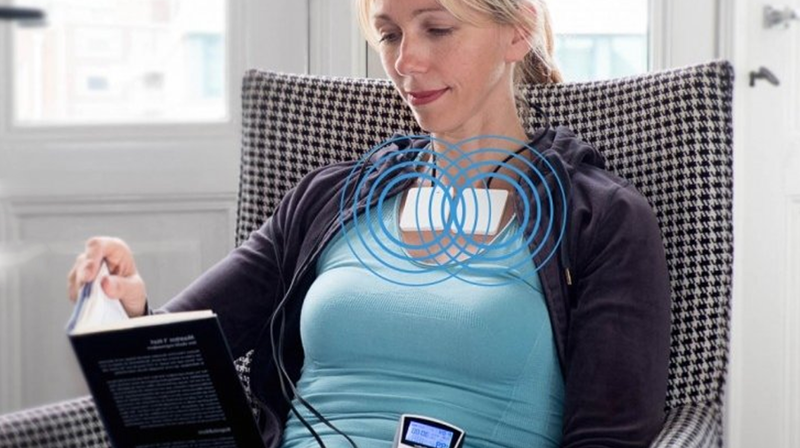 The FlexPulse™ is an excellent PEMF (Pulsed Electromagnetic Field) therapy device to promote mental and physical health. With 6 Program modes offering a Frequency range up to 1000 Hz, the FlexPulse is a versatile PEMF device that can be used for a variety of purposes. The quality of this German manufactured PEMF Therapy device is of top quality and customer support is provided by highly trained staff.
Read more These Smart Patches Monitor Your Stress to Help You Lead a Happier, Healthier Life
What makes FlexPulse unique from other PEMF systems is the way it was developed, which is based on more than 15 years of stem cell research, alongside decades of brainwave entrainment research. By increasing our body's production of stem cells, the FlexPulse allows for true regeneration to take place, safely, naturally, and without side effects. Specially selected brainwave entrainment frequencies mimic the patterns of the brain to help you become alert or feel relaxed, based on your needs at the time.
The device is:
Non-invasive and has no electrodes
Safe and effective
Has no side-effects
Easy and convenient to use

How Does FlexPulse Work?
The device employs a carefully designed sequence of magnetic pulses programmed to introduce a magnetic field into tissues, primarily those experiencing pain or in need of healing assistance. It is designed to safely promote healing in muscle, tendon, ligament, skin, and bone tissues. These tissues make up more than 75% of the weight of the body. There are 6 programs in the FlexPulse, with each containing a different frequency set based on research developed for different applications. The company's understanding of what the body needs in terms of this stimulation is based on research (some garnered from the results of decades of magnetic field research, some from clinical observations) and practical experience.
Read more Neurometrix Unveils Its Latest Innovation Quell 2.0: A Wearable Pain Relief Technology
The wide variety of frequencies present in the FlexPulse system enables it to be used for a whole host of different conditions, from relaxation, to nervous system balancing, to improving cognition, to helping to repair wounds. There is also a program containing 1,000 Hz, which was shown in recent research to positively affect depression and anxiety.