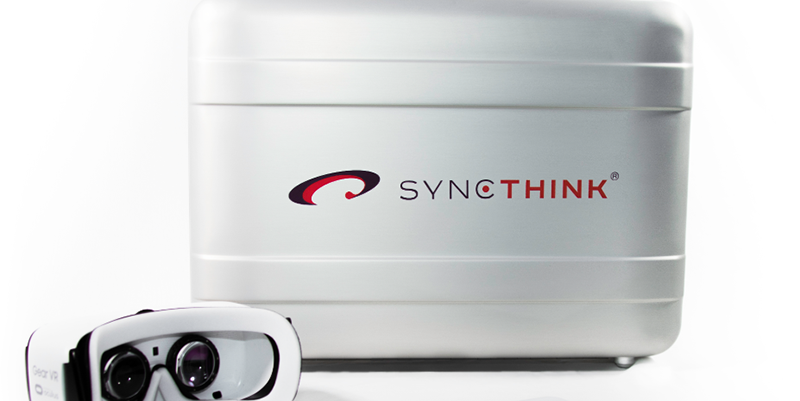 Neuro-technology company SyncThink has partnered with augmented reality (AR) specialist Magic Leap to make their proprietary brain health assessments and therapy applications available on the Magic Leap One platform.
Read more Cardiologists Use Augmented Reality to Plan and Perform Complex Procedures
The partnership would allow SyncThink to utilize AR for health assessments, rehabilitation, and sports performance. SyncThink's leadership in eye-tracking analytics and ownership of a large-scale clinical database will also be used to augment Magic Leap's platform capabilities, reports SyncThink.
"One of the primary advantages of working with Magic Leap's mixed reality technology is it allows us to create specific interactive brain performance training paradigms in the user's exact environment instead of trying to produce the same result in a virtual environment," said CEO of SyncThink Laura Yecies. "This is especially important in sports, for example, where they can train and measure the recovery or improvement of a specific skill by doing the exact activity their sport requires."
Nicole Samec, healthcare product manager for Magic Leap, notes that, "Magic Leap One is inspired by human physiology and has deep user sensing capabilities that make it an ideal spatial computing platform for developing real-time, objective health and wellness assessments. We hope that SyncThink's use of our platform will enable clinicians, patients, and the general public to optimize their brain health and performance."
Read more Controlling Virtual and Augmented Reality with Your Mind
In addition to developing new features and ways to further its brain health assessments in mixed reality, SyncThink will also utilize Magic Leap's spatial computing platform to make improvements to their full suite of assessments. These additions include adding high-precision methods to objectively assess balance, proprioception, depth perception, and convergence, among others features, for injuries such as concussions.