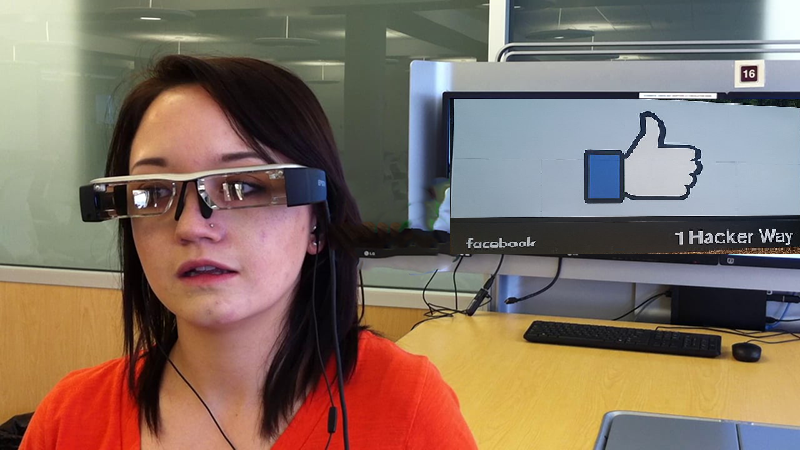 Facebook has set up a new group tasked with building augmented reality (AR) glasses, according to a new report by Rob Prince of Business Insider.
The report revealed that Facebook shifted hundreds of its employees from its research outfit Facebook Reality Labs over to a team that will specifically focus on work on AR hardware, including Facebook's anticipated AR spectacles. The team will be led by Michael Abrash and Andrew "Boz" Bosworth. Michael Abrash, who's leading Facebook's AR and VR research, was the chief scientist for Oculus.
Read more Oculus Rift Now Requires Windows 10 For New Features
The social media platform declined a request for comment about specifically how many employees were involved in this shift, but the company's spokesperson Tera Randall told Business Insider that it was in the ballpark of "a few hundred people."
The group has already built an internal prototype, which a source reportedly described as looking similar to a regular set of glasses, reports Variety.
Facebook CEO Mark Zuckerberg has for years said that his company prioritized in building AR glasses, but it has consistently repeated its objective of taking its time to get it right, reports Gizmodo.
Since acquiring Oculus in 2014, Zuckerberg has hinted at wanting to launch AR hardware in the far future.
In 2016 he told The Verge that Augmented Reality would "maybe" be where VR is in "5 or 10 years", but confirmed that Oculus was researching VR.
Read more HoloLens Will Help Surgeons in UK Hospital by Providing Important 3D Visualizations During Surgeries
The CEO was more specific in an April, 2017 interview with Recode, saying:
"I think everyone would basically agree that we do not have the science or technology today to build the AR glasses that we want. We may in five years, or seven years, or something like that. But we're not likely to be able to deliver the experience that we want right now."
According to Price's source: "They look like really high-end glasses … it's light enough to not feel heavy on your face, and it wasn't light enough to feel like you could just sit down and break them."