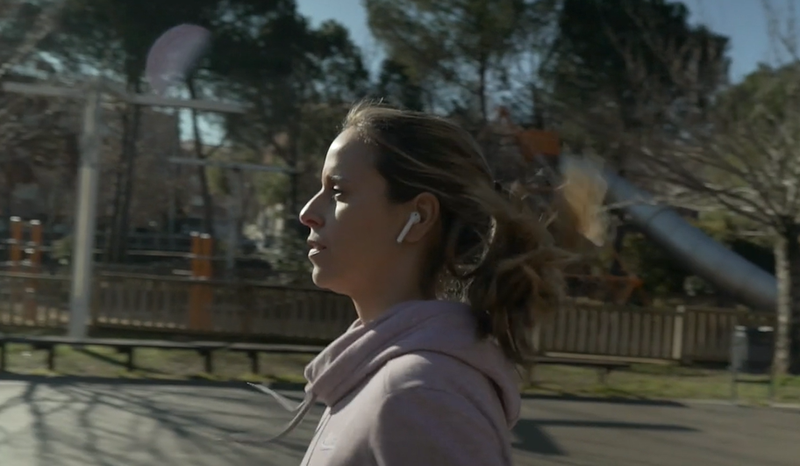 Nanusens, a Spain-based nanodevices company, announced that its proprietary technology can significantly increase the battery life of earbuds by up to 20 percent. This can be achieved by replacing the MEMS sensors in an earbud with a much smaller (up to 10 times smaller), single multi-sensor chip, freeing up space for larger batteries. The company will be announcing this technology solution at MWC 2019.
Read more Epsilor Will Present Wearable Battery for Digital Soldiers at DVD2018
Nanusens creates its sensors on the nanoscale within the layers of its CMOS chip that also has the control electronics. As a result, the NEMS (Nano Electro Mechanical Systems) chip is only one cubic millimeter so this will create a saving of three cubic millimeters for every MEMS package that it replaces. In addition, the tiny, single chip requires far less PCB estate compared to the PCB estate needed for several MEMS (Micro Electro Mechanical Systems) packages. The freed-up space is used to increase the size of the battery or add a supercapacitor to extend the battery life, said a Press Release.
Dr Josep Montanya, CEO Nanusens, explained:
"We are in a unique position of being able to provide more space inside earbuds for designers to use as they wish with our nano-sensors. While some manufacturers want more battery life by using a larger battery or a supercapacitor, others want to use some of this freed-up space for features such as memory so that songs can be stored locally on the earbud. This is another way to extend the battery life as songs would not need to streamed over Bluetooth, again giving longer audio on the go."
The current earbud market stands at 50 million units a year and is forecasted to grow at a fast pace. The key driver is new thinner designs with more space.
Read more LG's New Wireless Tone Series Earbuds Have Dedicated Google Assistant Button
"New smartphone sales are forecast to be 1.5 billion units a year so as more and more start to ship with a pair of earbuds, our total available market is phenomenal, which is why this is our first target market," said Dr Montanyà.
Nanusens plans to release its first product – a 2D motion detector for earbuds – in Q4 2019. This will have features like tap and double tap for control, wake-on-movement and sleep-on-rest functions. A 3D accelerometer will be added soon after. A bone conduction sensor for noise cancellation is next to be integrated into the single chip solution.