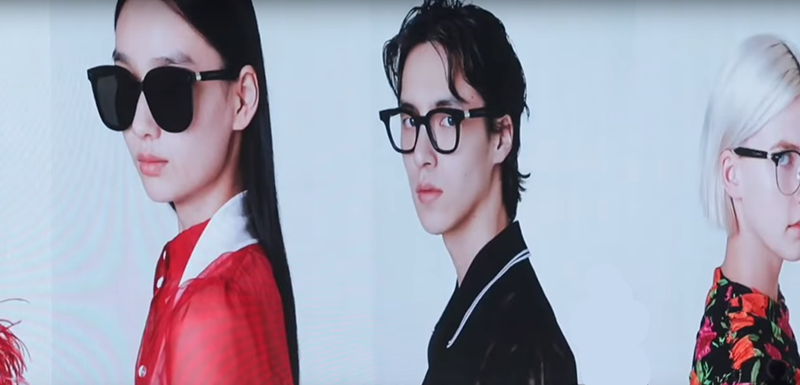 Chinese tech giant Huawei is launching new smartglasses in collaboration with Korean sunglasses and optical glasses brand Gentle Monster. The company said this won't be only a single model of smartglasses, but a collection of glasses with integrated electronics.
Related Bose Announces Frames – Revolutionary Smartglasses that Combine Sunglasses, Wireless Headphones and Audio Augmented Reality
Initially called the Huawei x Gentle Monster Eyewear, the glasses feature dual mics and speakers, and users can tap the temple of the glasses to answer calls and access the voice assistant.
Surprisingly, there are no cameras on the glasses, so it seems that Huawei wants you to use them mainly for making and receiving calls. This Bluetooth gadget can easily replace your earbuds.
The speakers are positioned right above your ears so you won't disturb your neighbors while listening.
The glasses are IP67 dust and water resistant, and they can charge wirelessly via the carrying case for the glasses, which has a 2,200mAh battery, or via the USB-C port, reports The Verge. The glasses are also said to have NFC that may be used for other purposes.
Huawei announced the glasses at the P30 press conference in Paris, but the glasses won't be available before July 2019. The company hasn't said anything about the price of the glasses either. However, they will come in several models.
Related SOLOS Smartglasses Collaborates with CTS to Provide Cutting-Edge Technology to Coaches and Athletes
Gentle Monster is a luxury sunglasses and optical wear brand that's popular across Asia. The company is known for its experimental design, and their showrooms look more like art galleries. Gentle Monster's CEO Hankook Kim criticized the Snapchat Spectacles while he was introducing the new smartglasses on state. "How many people want to wear this as we meet our friends or lovers?" he said.