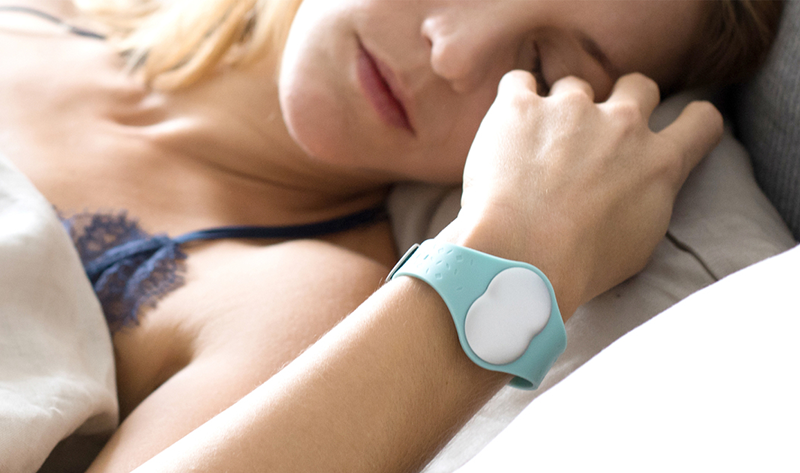 A recent study published in the JMIR shows that Ava Bracelet, an ovulation tracking bracelet, can detect physiological changes in women and predict fertility. Lea von Bidder from Ava Science will be speaking about AI in women´s health at our WT | Wearable Technologies Conference in San Francisco, July 9-10.
Previous studies examining physiological changes in menstrual cycle has considered biological responses to shifting hormones in isolation. For example, clinical studies showed that women's nightly basal body temperature increases from 0.28 to 0.56 ˚C following postovulation progesterone production. However, in the past, studies probed only 1 or 2 of these physiological features in a given study, requiring participants to come to a laboratory or hospital clinic multiple times throughout their cycle.
Related Ava Fertility Tracker to Partner with Claire Holt to Promote Fertility, Pregnancy Awareness
For the new study, researchers decided to investigate how a wearable bracelet can detect wearer's Wrist Skin Temperature (WST), heart rate, HRV, respiratory rate, and skin perfusion. Utilizing AI and machine learning, the team sought to develop an algorithm that could identify the fertile window in real time.
For their prospective longitudinal study, the team recruited 237 conception-seeking Swiss women. All participants were given an Ava bracelet to be worn nightly while sleeping for up to a year or until they became pregnant. The devices were synced to their smartphone apps, and the women were required to complete an electronic diary about their activities in the past 24 hours. Finally, the participants took a urinary luteinizing hormone test at several points in a given cycle to determine the close of the fertile window.
The results showed that Ava bracelet can detect significant, concurrent phase-based shifts in WST, heart rate, and respiratory rate.
Researchers said their findings were robust to daily, individual, and cycle-level covariates. Also, their machine learning algorithm can now detect the fertile window with 90% accuracy.
Related Silicon Valley Takes on Challenges of Fertility with Simple, Affordable Testing Solutions
"Our contributions highlight the impact of artificial intelligence and machine learning's integration into health care. By monitoring numerous physiological parameters simultaneously, wearable technology uniquely improves upon retrospective methods for fertility awareness and enables the first real-time predictive model of ovulation," wrote the researchers.
WT | Wearable Technologies Conference in San Francisco on July 9-10
The most innovative wearables event will be back on July 9-10 in beautiful San Francisco at SEMICON West to celebrate the 34th edition of the WT | Wearable Technologies Conference Series. Topics include data analytics in professional sports, prevention, treatment and rehabilitation with wearables, the future of digital health, medication and adherence, smart patches, workflow optimization and workforce safety and much more – featuring international leaders and experts of the wearables industry´s biggest names including Abbott, Datwyler, Kopin, Maxim Integrated, Multek, NFLPA, Omron, SharkDreams, Qualcomm, Viewpointsystem and many more. Register now to be part of #WTUS19