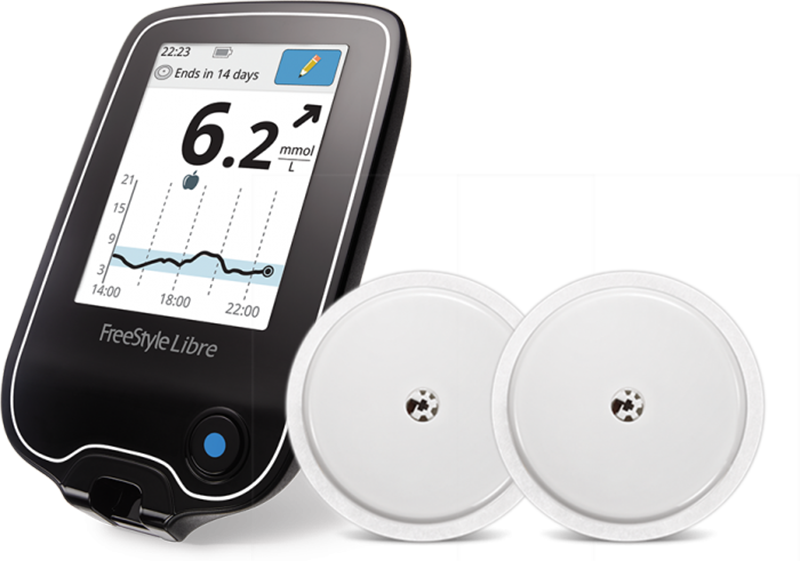 American health care company Abbott, who was sharing exciting insights about their work in diabetes at the recently concluded WT | Wearable Technologies Conference 2019 USA in San Francisco, is planning to significantly ramp up manufacturing for its lower-cost continuous glucose monitor (CGM), the FreeStyle Libre. Abbott had a major sales bump in the second quarter of 2019. The company now plans to hike production of the CGM by three to five times in the next few years, aiming to reach millions more patients worldwide, the company told Reuters.
Related Abbott and Novo Nordisk Partner Up to Link Diabetes Devices
"When you're making disposable diagnostic products, the more you can make, the lower the cost you can produce them at," Jared Watkin, Abbott's senior vice president for Diabetes Care, said in an interview.
Earlier this year the NHS announced detailed plans for increased FreeStyle Libre access in the UK, so that the device will be available for one in five people with type 1 diabetes.
FreeStyle Libre has been receiving acclaim for its positive impact on people with type 1 diabetes since it was made available in Europe in 2014. A UK study this year revealed the device reduced incidences of low blood glucose in roughly 80% of people with type 1 diabetes.
"The need to invest and bring up capacity is, we believe, going to be an ongoing activity for us," Mr. Watkin said.
Abbott CEO and Chairman Miles White said that the system is becoming increasingly adopted by payers due to its relatively low cost and impact on health outcomes.
"We also continued to make excellent progress in the US, where Libre is now reimbursed for approximately 75% of people with private pharmacy benefit insurance," Mr. White said during an investor's call, reports MobiHealthNews. "Libre offers a unique value proposition, and that's by design — it provides great clinical benefits, and we priced it to ensure affordability. Payers recognize that value and are increasingly providing reimbursement coverage for Libre, which helps lower out-of-pocket costs for patients."
Related Abbott's HeartMate 3 Heart Pump for Advanced Heart Failure Patients Gets FDA Approval
Robert Ford, president and COO of Abbott, also commented during the call, saying:
"The standards and special controls for the ICGM, they're very clear and they're very transparent as it relates to accuracy thresholds, alarms, sensor shutoffs, etc. And we wouldn't have filed an ICGM if we felt that we were going to fall short of those special controls. In fact, we were encouraged by the agency to file as an ICGM. We're not going to speculate on an exact date here, but we expect it relatively soon."