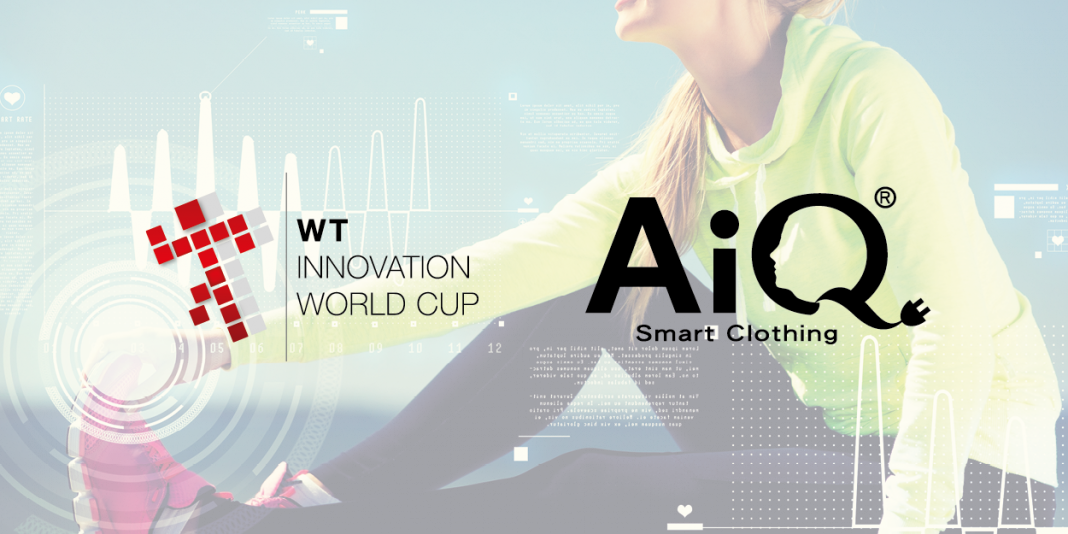 Consumers use more and more wearable technologies in their everyday life, incorporating smartphones and social media seamlessly. Smart clothing is the next step into the future. AiQ Smart Clothing Inc., a key player in this field, and WT | Innovation World Cup are looking for a cutting-edge innovation – a completely new textile solution, including fabric (or textile construction on fabrics or other textile objects), garment engineering, and power systems. In light of this, we asked Mark Chen, CEO of AIQ Smart Clothing Inc., to share his thoughts and views on WT | Innovation World Cup and what's next in the smart textile industry.
You´ve been a long time partner of the WT | Wearable Technologies Innovation World Cup. What are your aims in being involved in the Innovation World Cup Series?
Innovation World Cup is the best way to stay engaged with global cutting edge IoT players via condensed presentation, product demonstration and mingle sessions. We appreciated the great talent been summoned by WT and inspired by their innovation every year.
The special prize for smart clothing is powered by AiQ. To help understand the market better, what do you see as the next developments in the smart textiles industry?
In the next twelve months, we believe smart textile industry will progress itself from technology demonstration to usage trial and product introduction. In Asia, strong elder care demand driven by rapid aging population is leading well-being usage trials. In sport & fitness, human vital sign such as heart rate and motion monitor garment are introduced worldwide. Early adaptor feedback and data analysis will soon drive next wave of design evolution for each sport category by 2017.
AiQ also provides a deep-dive session for the winner of the special prize category. Who do you encourage to participate in the WT Innovation World Cup? What can participants expect from a collaboration with AiQ?
AiQ, as a pioneer of smart garment industry since 2009, have been built up a strong garment design team with broad portfolio of textile components, electronic/textile mixed design processes and rapid prototype capabilities to integrate electronic designs into everyday wears — clothes, pants, or headbands.
When a wearable device adopts a garment form factor, customers could easily adopt it in a nature and comfortable way with great potential to enable new usage models. Hence, deep div participants will enjoy the opportunity to have dialog with AiQ senior executive team to brain storm benefits and possibilities of enabling garment based user interface with AiQ. Two type of participants can greatly benefit from the collaboration: for non-textile wearable device designers who would like to get closer to their end users in garment form, this is a great opportunity to discuss transformation from pure electronics to textile. For textile form devices, participants will find possibilities of design improvements for critical garment characteristic such as washability, conductivity, and durance.  
The Innovation World Cup is the world's leading open innovation competition with participants from all over the globe. Submission to the WT Innovation World Cup is completely free, you can register at www.innovationworldcup.com/wt. The submission period ends on October 17th, 2016.