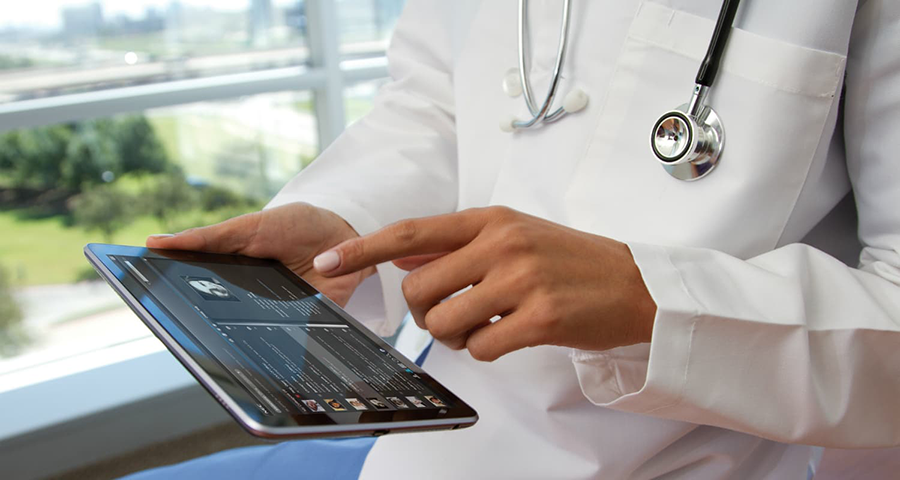 Digitization across healthcare industry has aided the health service providers to create a strong and evaluative infrastructure by focusing on the patient's needs. Digitization has revolutionized people's perception of healthcare. Adoption of technology and IT in the healthcare industry has transformed patient-doctor relationship and empowered people to take part in personal and family health management actively. At this year's edition of the WT | Wearable Technologies Conference 2018 Asia in Singapore on August 30-31 we will highlight great thought leaders and innovators from all over the globe. The companies and their leaders speaking at the conference are listed below. Do not miss the chance to meet and listen to them in person and join us for #WTASIA18!
Biovotion is a leading wearable physiology monitoring company and provides integrated solutions with connected hardware and value-added monitoring services. This Switzerland-based company actively promotes the consumerization of healthcare, providing solutions that integrate medical grade quality and reliability with ease-of-use and design of the consumer markets. Biovotion's solutions support users in keeping a healthy lifestyle, improve healthcare treatment outcomes, and aiming to reduce cost of health provisions. Biovotion's wearable solutions have been awarded with multiple prestigious prizes and high-caliber endorsements.
Anika Udhe, Medical Partnerships Director at Biovotion, will be speaking at our WT | Wearable Technologies Conference in Singapore. She will talk about "Everion – A Mini-Hospital on the Upper Arm."
Well Being Digital Limited (WBD101) is a Hong Kong based company that aims to enable affordable & accurate underlying technologies for mHealth/wearable devices. The company sells SmartBody™ processors bundled with matching sensing technologies to earphones, wristbands, and helmet brands in the consumer sports and fitness space, we provide reference designs and on-site factory support. Major customers for their ActivHearts™ technology are Harman Kardon, JBL, Reflect Fit, and Pioneer SEC-S801BT. The company's motion sensing Mogo™ technology is also being used in nation-wide healthcare campaigns like the Singapore National Steps Challenge Season 3. They have successfully implemented their algorithms onto Infra-red sensors, accelerometer and gyroscope, and their aim is to help brand owners add value to their wearables/hearables/sensor hubs.
Kow Ping, Co-Founder and Director of WBD101, will be speaking at our WT | Wearable Technologies Conference in Singapore. The topic of Mr. Ping's discussion will be "The Future is Hear".
Cambridge Consultants provides product development engineering and technology consulting services for blue-chip organizations and start-up companies. It offers engineering product development services from idea conception to transfer to production. The company specializes in wireless product development, medical device development, consumer product development, contract design services, ASIC design, technology consulting, drug delivery device development, mobile communications, and innovative product development. It serves markets, including consumer, digital health, digital services, defense and security, industrial, medical technology, oil and gas, and wireless communication. The company was founded in 1960 and is based in Cambridge, United Kingdom with development laboratories in Cambridge, United Kingdom; and Boston, Massachusetts. It also has operations in Singapore, India, and Japan. As of April 8, 2002, Cambridge Consultants Limited operates as a subsidiary of Altran Technologies S.A.
Dr. Arun Venkatasubramanian, Associate Director Connected Implants at Cambridge Consultants will be speaking at our WT | Wearable Technologies Conference in Singapore. Dr. Venkatasubramanian will discuss "The Future of Connected Implants."
ViCardio is the world's first completely non-invasive, cuff-less, discreet, accurate, beat to beat wearable blood pressure monitor. It is a medical grade product that sits comfortably on your wrist without applying any pressure to the body. ViCardio accurately measures your blood pressure at frequent intervals during the day and night, allowing you and your healthcare professionals a completely new level of insight into your blood pressure and how it varies each day, each week and each month. By helping you get a more accurate long-term picture of blood pressure, it allows you to get a better treatment and lifestyle choices. ViCardio is based in London, England.
Dr. Sandeep Shah, Co-Founder & CEO of ViCardio will be speaking at our WT | Wearable Technologies Conference in Singapore. Dr. Shah will discuss "The New Exciting World of Digital Blood Pressure Measurement."