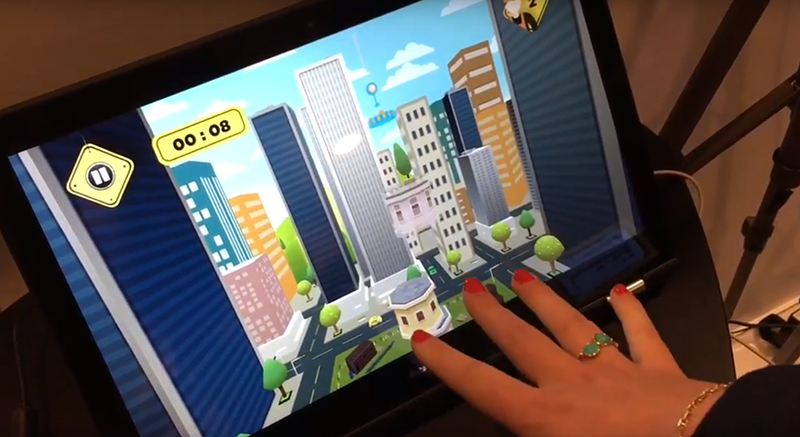 MindMaze, a Switzerland-based billion-dollar startup that makes an immersive software platform to help people recover from strokes and other debilitating brain conditions, announced it has acquired fellow neuro-rehabilitation tech company Neuro Motor Innovations Corporation (NMI) for an undisclosed sum.
Read more Kessler Foundation and Virtualwear Team Up to Improve Recovery Outcomes in Stroke Patients
With the acquisition MindMaze will pick up NMI cofounder Dr. John Krakauer as its now chief medical and chief scientific advisor, reports Mobi Health News
"It has long been known in the scientific community that enrichment — stimulating the brain by enhancing the physical and social environment — is important for neurological recovery in animal models, but there is no such equivalent in clinical settings for humans," Krakauer said in a statement. "Our vision is to design a new platform that creates an immersive and enriching environment that integrates with existing MindMaze technology to deliver effective movement and cognitive therapy for many neurological diseases and injuries. The goal is to build a universal platform that can accelerate brain repair."
The companies said the acquisition significantly expands the clinical and commercial reach of both parties. MindMaze will own all intellectual property developed by NMI, which includes an FDA-approved AI-powered video game that stroke patients control through controlled motor functions in real-time, while the platform captures brain and motor activity in real time and responds accordingly with simulated limb movement on the screen.
"Therapists will always play a huge role in neuro-rehabilitation, but this can allow them to work with multiple patients at a time while also measuring how the brain is actively engaging and responding to the treatment," said MindMaze Chief Executive Tej Tadi.
Read more Northwestern Researchers Develop Groundbreaking Wearable that Could Be a Game Changer in Stroke Rehab
Launched in 2017 by Krakauer and colleagues as a spinout of Johns Hopkins University, Neuro Motor Innovations is the culmination of several years' research headed by neuroscientist John Krakauer.
NMI based its software on the neuroscientific perception that our brain has a certain window of neuroplasticity during which it can relearn how to communicate with the body.
"It's the right time to hybridize academia and industry," said Dr. Krakauer. "Up until this point, we have just been researchers, but with MindMaze we can reproduce our work and commercialize it around the world."