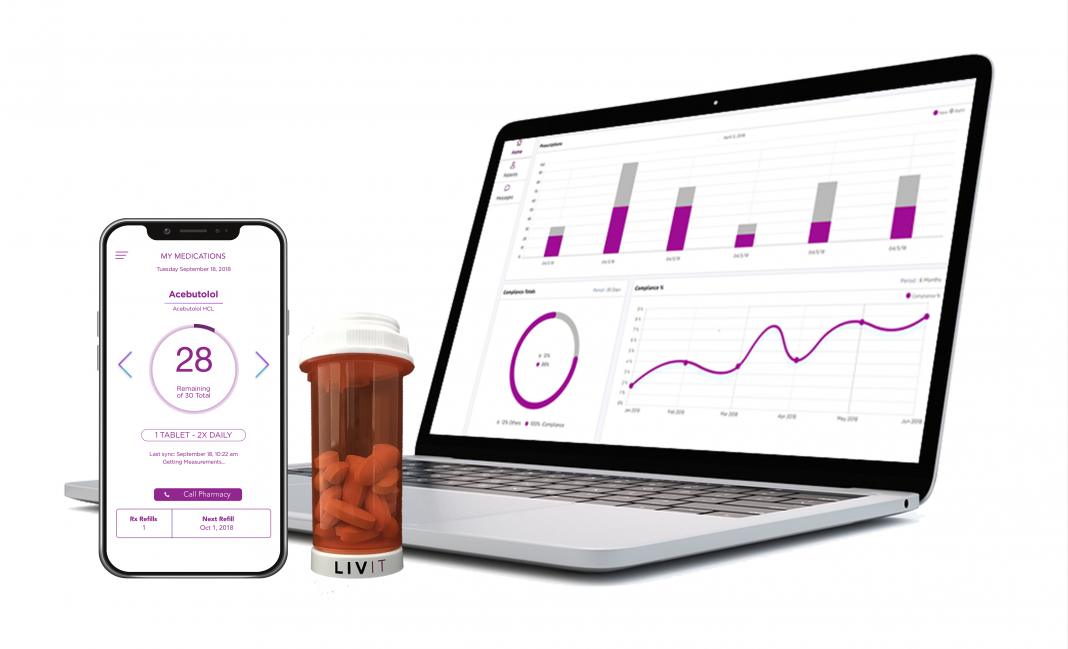 How can something so small be so powerful? SharkDreams suggests it has produced the world's smallest medication compliance monitoring device—LIVIT—its uniqueness lies in its seeming simplicity.
By implementing LIVIT in the fulfillment of prescriptions, pharmacies gain no additional operating costs despite providing more advanced technology to its patients to improve medication compliance. Pharmacies need not change between medication delivery processes when LIVIT provides an all-inclusive method; all pharmacists need to do is connect the LIVIT device to a prescription—attaching to any medication bottle—and the device itself takes care of the rest by measuring medication use for the duration of the prescription.
This ease of use is also reflected on the patient end; LIVIT comes at no extra cost to patients and requires no technical savvy. After receiving their LIVIT prescription from the pharmacy, patients simply continue taking their medication as normal; but now, patients have the added benefit of their healthcare network at their disposal. But don't let the simplicity of the LIVIT solution misguide you. The artisan engineering of the LIVIT device enables it to be paired with any medication—liquid or oral. The compliance device's connection to the LIVIT mobile app and data transmitters provides accurate, easy-to-understand data visuals and enhances patient-provider communication.
Together, patients and providers can review a patient's health, engage through advanced communication platforms, and even update prescriptions—all without an office visit. For patients who take multiple medications, LIVIT can reduce the stress of managing prescription information by housing everything in one convenient location. The device accurately detects each medicine consumption and securely transfers usage data to patients and providers. This engaging, beautifully designed virtual care system improves the quality of data collected by pharmacies and providers, resulting in improved patient outcomes.
The LIVIT device is a complex piece of tech dressed as an effortless solution to healthcare's largest problems. By creating a seamless connection between pharmacies, providers, and patients, the LIVIT compliance monitoring device and accompanying software set a solid foundation for a virtual healthcare ecosystem. SharkDreams extends this platform to vitals monitoring devices around medication consumption and making it apt for remote diagnosis for patients with critical conditions. LIVIT is more than just another healthcare utility—it's the panacea for all healthcare ills.
Sharkdreams will be exhibiting at the MEDICA Connected Healthcare Forum in Düsseldorf on November 12-15 which is located next to the WT | Wearable Technologies Show 2018 MEDICA in Hall 15, A23. Stop by and discover the latest medical innovations in the wearable market.