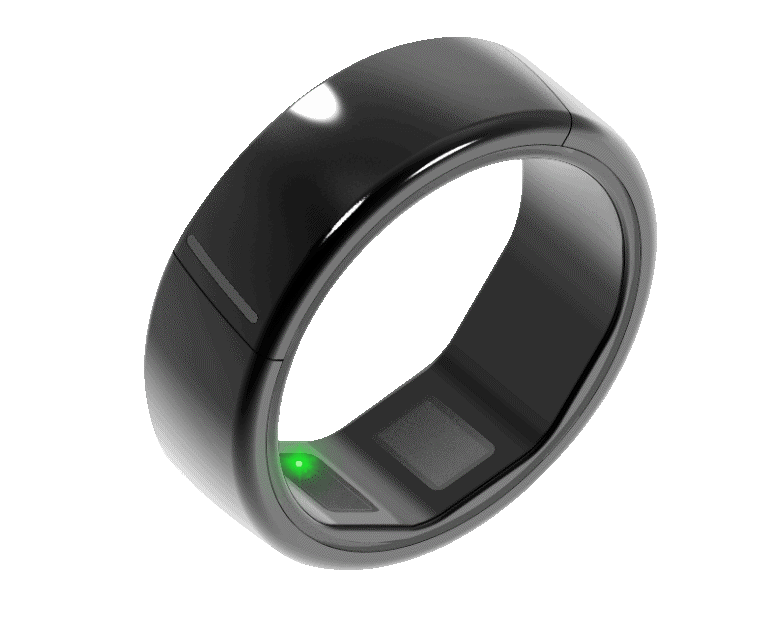 Our Gadget of the Month empowers you to live your life to the full: The CART manufactured by Skylabs!
Field of Application
CART is a ring-type medical device that continuously monitors your heart health using photoplethysmography and electrocardiogram signals.
Unique features of CART include:
Continuous heart monitoring
Atrial Fibrillation detection with 99.6% Accuracy
Real-time measurements and analysis
Remote data access from your doctor
Simplicity and ease of use
The heart rate is measured continuously and the ECG measurement can be triggered at will.
Technological Background
An irregular pulse wave is measured automatically by monitoring the blood flow in the finger through the optical sensor. Monitored data is sent to the cloud to detect and analyze atrial fibrillation using Artificial Intelligence. The results are sent to the companion user app and physician platform. The CART system combines photoplethysmography (PPG) to measure heart rate (HR) and detect atrial fibrillation. The electrocardiogram (ECG) measurements which are triggered at will provide the doctor with additional information.
This unique combination of sensor technologies packed into the small form factor of a ring makes the CART our Innovation of the Month! If you would like to learn more about CART, you are lucky: Skylabs is partnering with WT | Wearable Technologies again at the WT | Show at MEDICA 2022! Come and visit us and get introduced to Skylabs!
Want to learn more about Skylabs directly? Visit their Website: https://skylabs.io/