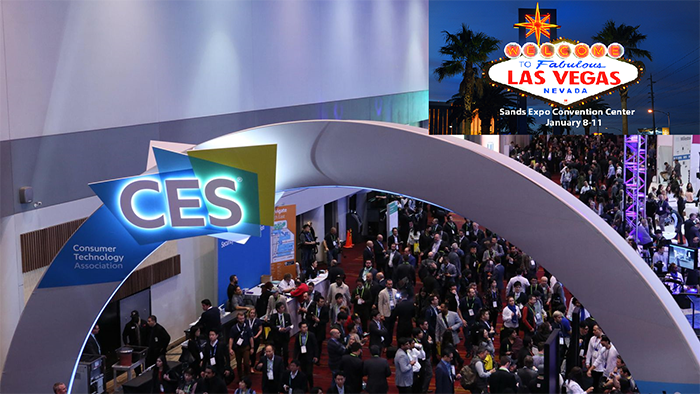 Five companies launching wearable devices powered by Movesense will exhibit in one place at the International Consumer Electronics Show (CES) 2019, held from January 8-11, 2019. The products rely on Movesense's motion sensing technology and sensor platform to improve athletic training, avoid costly medical interventions in elderly patients, and manage stress for people in demanding occupations. These new devices will be on display at the Movesense-Suunto booth, #44537 at the Sands Expo Convention Center in Las Vegas.
Read more NGK's Chip-type Ceramic Secondary Batteries Win CES 2019 Innovation Awards
"This past year has shown that developers can achieve amazing things when we give them the tools they need," said Terho Lahtinen, Senior Manager, Future Concepts at Movesense. "With Movesense, entrepreneurs get the tools they need to solve the problems they are passionate about – be it in sports, medicine, wellness, occupational safety, and more – at a fraction of the cost and time,"
The companies demonstrating their Movesense-powered products are:
Konect Sports
Konect Sports, a U.S.-based reaction, speed and agility training system, allows coaches and athletes to track and analyze data at an extremely granular level. The company has commercialized two products that rely on the Movesense platform in just under a year: Konect Speed Pro and the new Konect Speed Training.
Morph Wear
Morph Wear is a swimming analytics solution that improves swimming workouts and training efficiency by letting swimmers know when they are under or over performing based on metrics that measure intensity.
W2ND
W2ND (pronounced Second Wind), uses Movesense's built-in non-medical ECG capabilities to calculate a real-time lactate threshold measurement. The sensor relies on research that shows how heart rate variability correlates to lactate thresholds. W2ND's intuitive analytics platform can be used by elite athletes, weekend warriors, and anyone seeking to lose weight to improve endurance and overall fitness.
ALMA.care
ALMA.care is a Belgian digital health tech company that uses foot-worn Movesense sensors and a wrist band to study subtle changes in people's data and detect signs of health and mobility issues in the elderly.
Overskudd
Overskudd is a Norwegian technology firm that develops solutions to enhance human performance. Their products include the Overskudd sensor (Movesense with Overskudd HRV library and firmware), Chester and Chester Jr. (Connectors for using Movesense with Electrodes) and the Overskudd Analysis Server (a cloud platform for performance analysis, enhancement and prediction).
Our CEO Christian Stammel will attend CES 2019 and also be part of the conference track Wearable Tech Summit on January 9. The perfect sneak peek on what will be awaiting you at the WT | Wearable Technologies Conference EUROPE 2019 which will give you a deep dive into the current momentum of the wearable market and how you can turn the previous hype into mass volume. Our 33rd edition of the WT Conference will be bigger than ever with more than 1.500 m2 floor space and over 80.000 visitors from WT and ISPO integrated into the brand new innovation hall C6 of the Munich Tradeshow. More than 60 high-level speakers coming from Bayer, BMW, Casio, Gore, Microsoft, and STMicroelectronics will give you the latest insights in their applications and digitalization strategies via IoT and WT solutions and drive your business development. In the afternoon of the first day, you will get also the chance to be connected to 30 future stars of our ecosystem via our annual IOT/WT INNOVATION WORLD CUP® pitch and award ceremony.
Register here https://www.wearable-technologies.eu/