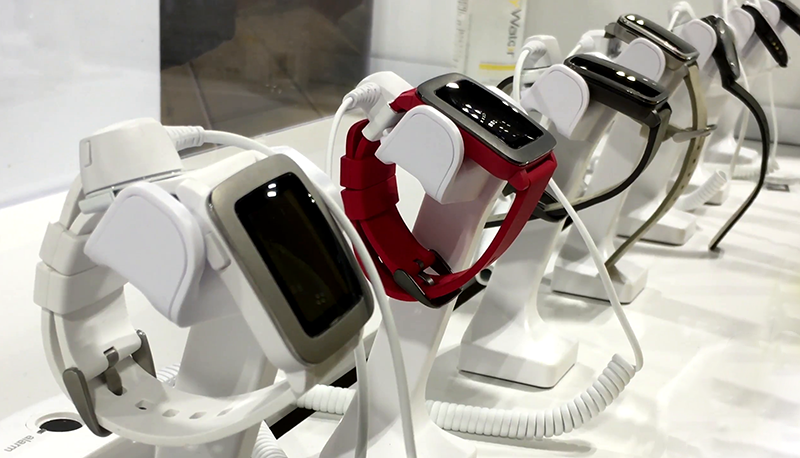 Gartner Inc., world's leading research and advisory company and a member of the S&P 500, forecasted that worldwide shipments of wearable devices will reach 225 million in 2019, an increase of 25.8% from 2018. End-user spending on wearable devices is forecast to reach $42 billion in 2019. Of that, $16.2 billion will be on smartwatches.
Read more IDC Report: Xiaomi Tops Apple and Fitbit with 21.5% Global Wearable market share in Q3 2018
"At the moment, the smartwatch market is bolstered by the relatively stable and higher average selling price (ASP) of the Apple Watch," said Alan Antin, senior director at Gartner. "But the overall ASP of smartwatches is expected to slowly decline from $221.99 in 2018 to $210 in 2022, due to lower-priced competitors and as higher volumes lead to reductions in manufacturing and component costs, while strong brands like Apple and traditional watch brands try to keep pricing stable."
In 2019, 74 million smartwatches will be shipped, which makes smartwatches the top segment of all wearable device form factors. However, Gartner predicts that by 2022, ear-worn devices ("hearables") shipments will take over as the top wearables segment with 158 million units shipped compared with 115 million smartwatch shipments in 2022, says a Press Release.
The smartwatch segment will subdivide into 4 main types of providers: leading consumer electronics brands, fashion and traditional watch brands, children's watches, as well as special-purpose brands and startups that cater to niche audiences such as people with medical issues that need to be monitored. While the consumer electronic brands such as Apple, Fitbit and Samsung have a comfortable lead, other brands are gearing up as well, according to Gartner.
"Traditional watch brands such as Fossil and Casio will gain market share by offering more style and choice in their portfolio than the technology brands," said Mr. Antin. "We think that fashion and traditional watch brands are likely to account for up to 20 percent of unit shipments by 2022."
Gartner predicts that by 2022, ear-worn devices, such as Apple AirPods, Samsung's IconX and Plantronics' BackBeat FIT, will account for more than 30 percent of all shipped wearables, as their capabilities expand beyond communication and entertainment.
Read more Apple and Xiaomi in Close Battle for Top Spot in Wearable Band Market
The main use case for VR HMDs is entertainment and gaming. However, there continues to be a mismatch between expectations and what the current technology can deliver. This will change, but for a price, according to the Gartner report.
"Contrary to what we see in other segments, the ASP for HMDs will increase by 19.2 percent until 2022, as better content demands better technology," said Mr. Antin.