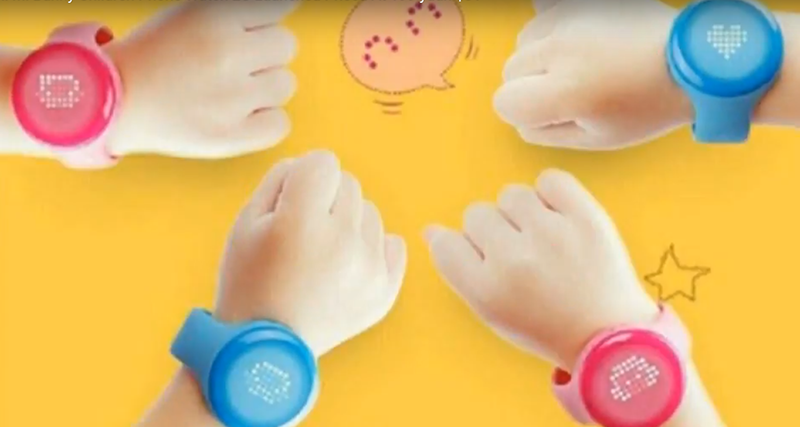 In China, children are becoming a new pillar of growth in the country's smart wearable industry. These children, who are going online at an increasingly younger age, are China's new consumer group in wearable devices.
China's smart wearables shipments reached 14.5 million in the third quarter, up 13% year-on-year, according to the market intelligence firm the International Data Corporation (IDC), reports technode.
Xiaomi took the top spot on the list taking 30% share of the market with more than 4 million shipments. Xiaomi was followed by Huawei, BBK Electronics, Qihoo 360, and Continental Wireless.
BKK Electronics did very good as well, with the highest growth rates in smartwatch shipments, jumping 64% year-on-year. BBK Electronics is commonly known as the company behind rising domestic smartphone brands like Vivo and Oppo.
"It is a growing market segment, but not a growing worldwide segment," said Ramon Llamas, a wearable technology analyst at industry research firm International Data Corp in June. "The majority of the kid-watch volume is taking place in China."
Shipments for children's smartwatches continued to have a high growth rate from the third quarter of 2017 to the second quarter of 2018, according to a report by Sino Market Research.
It's not only the smartwatch makers who set their sights on the children's market, chipmakers like Qualcomm also had their eyes on it. In June, the company a new chip, Qualcomm's Snapdragon Wear 2500, especially designed for children's smartwatches. The chip comes with an optimized version of Google's Android operating system.
Read more The 5 Best Fitness Trackers for Children
A number of factors may be behind this phenomenon: Many parents may think that smartwatches can introduce children to technology for less money than buying them a smartphone. Surfing the internet or playing mobile games is limited on a smartwatch. Children are less likely to lose them since they're wearable. And location tracking allows parents to know where their children are.
Over the next 5 years, smartwatches are expected to make the biggest gains in the wearable technology industry, with shipments doubling to 90 million devices by 2022, according to IDC. And, children's smartwatches aim to be part of this market growth.