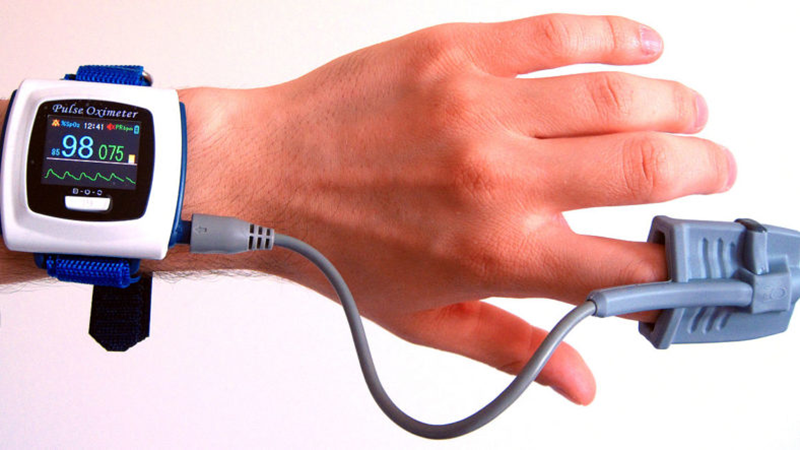 The global pulse oximetry market will grow at a CAGR of 6.2% during the period of 2019-2025, according to Research and Markets analysis.
Read more WTA to Use Masimo MightySat Fingertip Pulse Oximeters to Improve Player Performance
Pulse oximeter is one of the most widely used respiratory monitoring systems. In the past few years, the market has grown at a steady pace, and the introduction of lightweight, compact, and easy to use wearable pulse oximeters has increased the acceptance of these devices in the market. The global market is fueled by government endorsement to use pulse oximeters, reports Business Wire.
Vendors are focusing on new product launch and targeting the end-user's perspective. The majority of the revenue is generated by the leading players in the market with sales dominated by Masimo Corporation, Medtronic, Philips, GE Healthcare, Smith Medical, and Nihon Kohden Corporation.
North America accounted for the largest share of the global pulse oximetry market in 2018, according to the analysis. The primary reasons for growth in North America are the increasing incidence of chronic diseases, growing technological advancements, increase in general surgical procedures, and the introduction of smart pulse oximeters with high efficacy. Asia Pacific is likely to witness the fastest growth rate due to the large patient pool and rising healthcare expenditure.
The global pulse oximetry market has massive growth opportunities in both developed and developing regions. Initiatives are being taken by the governments to progress the current application areas of pulse oximeters. In 2017, The European Pulse Oximetry Screening Workgroup recommended pulse oximetry screening (POS) for CCHD.
Read more True Wearables Now Shipping Oxxiom – World's First Wireless, Continuous, Disposable Pulse Oximeter
The integration of AI with pulse oximeters has increased the demand for home care settings. Therefore, many players are concentrating on expanding their product portfolio for home care settings. In June 2016, Nonin Medical introduced Apple iOS-compatible NoninConnect Elite Model 3240 Bluetooth Smart Wireless Finger Pulse Oximeter.
Key Vendors of Pulse Oximeters Are:
Masimo Corporation
Medtronic PLC
GE Healthcare
Philips Healthcare
Smith Medical
Nihon Kohden Corporation
Draegerwerk
Omron
Nonin Medical Inc.
Becton Dickinson and Company
Mindray Medical International Limited