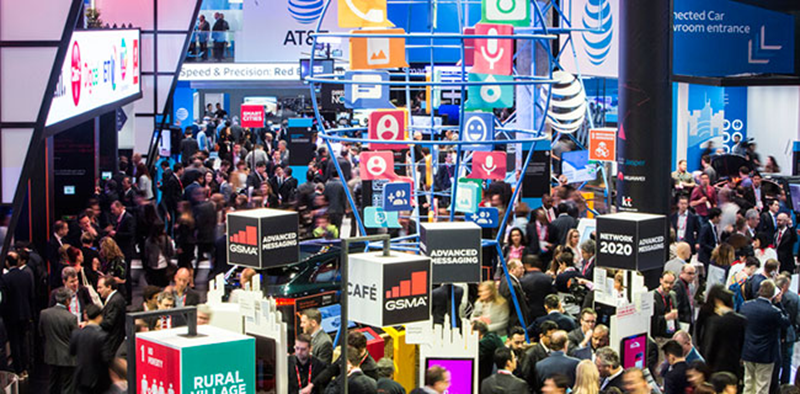 This year's Mobile World Congress, like the one held last year, didn't have any announcement on a new smartwatch or fitness tracker. However, there weren't any lack of excitement and the show was occupied with talks about foldable phones, flexible displays and the advent of 5G.
Phone that You Can Wear on Your Wrist
The absence of smartwatches was somehow filled by Nubia Alpha, a flexible smartphone that you can wrap around your wrist. With an anodized stainless-steel body, Nubia Alpha's display is the largest wearable flexible screen in the industry (up to 230% larger than standard wearable displays). It allows you to send texts, make calls, and access the internet without the need for a separate smartphone. The phone is also equipped with a 5-megapixel camera with clever UI shortcuts.
Phone that Scans Your Veins
LG presented us with an interesting phone, G8, which scans the veins in your hand to unlock. There are sensors that work with its front-facing camera. The phone also has 3D mapping for face unlock, and features gesture controls. These new features give us some idea about the future of mobile phones.
5G
HTC 5G Hub isn't your ordinary hotspot, nor is it a phone. "In fact, the 5G Hub is probably most similar to a Google Home with set-top box capabilities. It can broadcast Wi-Fi to up to 20 devices, but it also runs Android 9 Pie and can connect to an external display with a USB Type-C to HDMI cable," reports Tom's Guide.
Increasing Battery Life
Nanusens, a Spain-based nanodevices company, unveiled its proprietary technology that can significantly increase the battery life of earbuds by up to 20 percent. This can be achieved by replacing the MEMS sensors in an earbud with a much smaller (up to 10 times smaller), single multi-sensor chip, freeing up space for larger batteries.
More Cameras
It seems the mobile phone manufacturers are engaged in a fierce battle for increasing the number of cameras in their phones. Nokia just released its Nokia 9 Pureview, which has a total of 5 cameras. But do 5 cameras produce better picture than 2 or 3 cameras?
Foldable Phones
The coolest and most talked about Gadget at this year's Mobile World Congress was Huawei's foldable phone Mate X. Other phone makers such as Samsung, TCL, Oppo and Royole introduced their version of foldable phones, but Huawei's Mate X stole the show. While Samsung's Galaxy Fold looks like two phones stacked together, Huawei has taken a more streamlined approach with its Mate X and the result is a foldable phone that looks more consistent. The phone is packed with innovation including 5G connectivity and a fast-charging dual battery. AMOLED capacitive touchscreen has 8 inches display and 2200 x 2480 pixels resolution. The 8-inch display is divided into two panels when the device is folded — one 6.6" screen that serves as your main smartphone display, and another on the back that measures 6.38". And, finally, a listed price of about $2,600 makes it a very expensive phone.