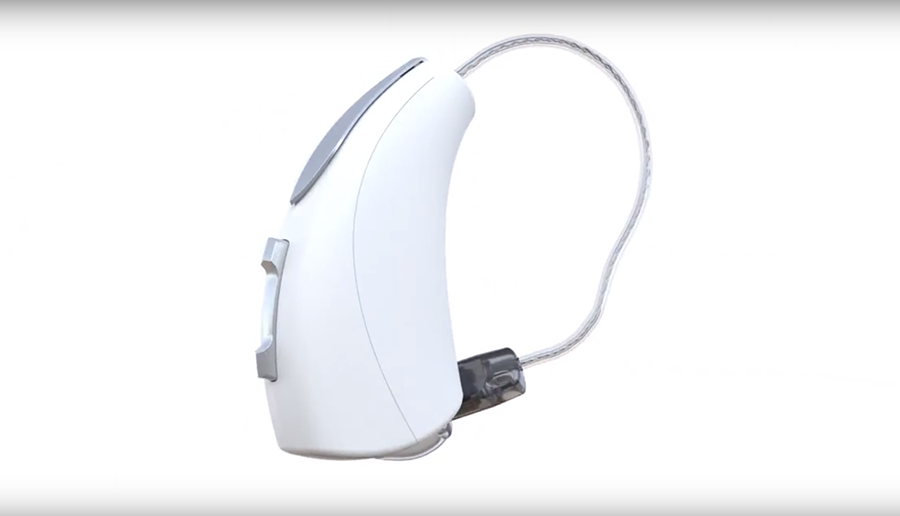 Hearing aid giant Starkey Hearing Technologies, which back in 2014 launched one of the first hearing aids that connect directly to an iPhone, has unveiled Livio AI, an Artificial Intelligence-powered hearing aid that automatically translates foreign languages, and tracks both your physical and mental health.
With the new device, Starkey wants to prove that hearing aids aren't just medical devices for older folks, but they can also be wearables for the tech-savvy young generation. Starkey promotes its new hearing aid as a multifunctional device with a combination of features including sets of a hearing aid, fitness tracker, and AI coach with language translation program. The company hopes to upgrade the device in the future to detect dangerous falls.
"Artificial intelligence, coupled with advanced sensing devices, is rapidly changing the world around us," said Dr. Achin Bhowmik, Starkey's Chief Technology Officer and EVP of Engineering. "We are proud to introduce these transformational technologies into the world of hearing aids to both optimize the users' hearing experiences and enable them to continuously monitor and improve their overall health besides treating hearing loss, reducing the associated risks of dementia, anxiety, and social isolation."
Read more Australian Company Develops World's First Modular Hearing Aid
As a hearing aid, Livio AI will improve your hearing by automatically compensating for loud environments and switch modes based on location, with a mobile app providing fine-tuning.
The fitness tracker in the Livio AI hearing aid has inertial sensors that can integrate with Apple Health and Google Fit. Using these sensors, the wearer can use their hearing aid to track their physical activity.
"Livio AI lets you help patients of all ages take a proactive approach to their overall wellness," the company explains on its website. "3D motion sensors that detect movement, activity, and gestures are integrated into each hearing aid. This information gives your patients access to feedback about their overall body fitness and mental fitness. Users can easily view and manage their health information with the Thrive Hearing app and receive daily feedback on their progress by viewing their Thrive Wellness Score. This full-featured, user-friendly app allows patients to also see activity progress via the Body Score, and the benefits of wearing hearing aids to their mental fitness via the Brain Score."
The language translation works in conjunction with a smartphone app and is able to translate between 27 languages. The company worked with several leading AI companies to integrate the language translation feature. If an English speaker wearing Livio AI says something to a Chinese speaker, the system would translate the words he spoke and display them in Chinese characters on the smartphone screen of the English speaker. And, when the Chinese speaker says something in return, Livio AI would translate those words directly into spoken English in the ears of the wearer, in this case, the English speaker.
Read more Audio Augmented Reality (AuR) enhances our reality by curating or selectively manipulating what we hear
So, why the translation function? Bhowmik says, because many potential customers are older people with the time and money to travel and they seemed eager to have that capability.
The device is available in North America right now, but the company plans to supply these to over 20 countries in 2019.