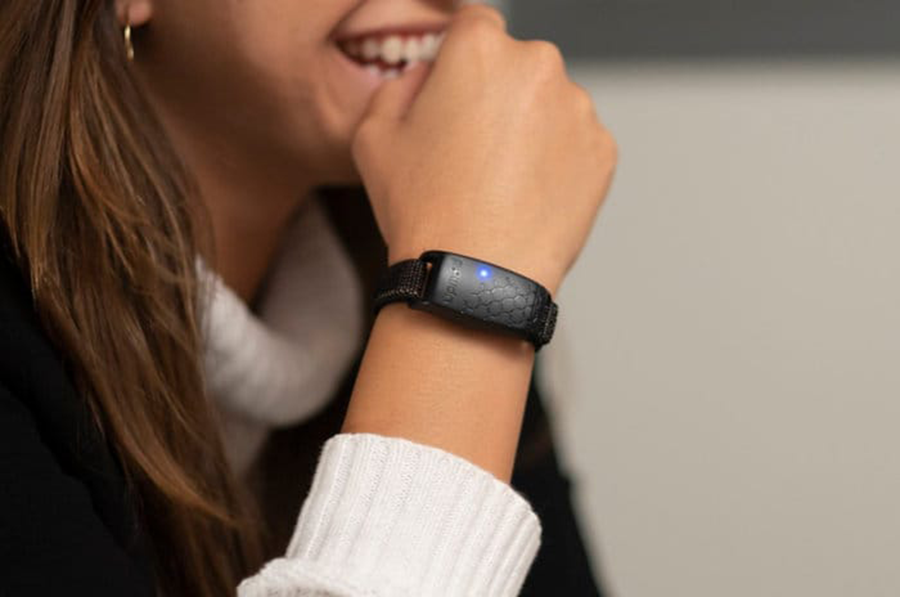 Are you interested in learning more about your emotions or the emotions of your loved ones? A smart wristband called Upmood might be your answer. A Hong Kong-based startup has developed an innovative wristband called Upmood, which is able to track your daily moods to provide you with an in-depth picture of your emotional wellbeing. Aside from your mood, the wristband also detects your heart rate and stress levels.
Read more This Gadget Can Communicate Human Emotions Through Touch
According to its developers, the device can help you manage stress, get a better night's sleep and build a healthier relationship with your family and friends.
Upmood uses a photoplethysmography (PPG) sensor to continuously collect 'biodata' from its users. PPG measures your heart rate and contractions. The device uses these collected 'biodata' to detect your stress level, vitality levels and your emotions.
"The algorithim Upmood uses can turn every data collected from your pulse waves into analytics through bluetooth connection to the app to let you know of your stress level, heart rate, vitality levels, and emotion," notes the company's website.
Upmood's interface is as simple and easy to use as it is to wear, making tracking your everyday emotional health as easy as pie.
You can also follow your friends and family on the app and share status updates using emoji. The app even allows you to create groups with your family and friends to view their emotions in one group and receive notification whenever a group member updates their status.
"We created Upmood because we want to help bridge emotional gaps between people by helping them express themselves and reach into the hearts of those they care about. This product is designed to be enjoyed by everyone, anywhere they go, and allows people to reunite regardless of how they share their feelings," the company said in its Kickstarter campaign.
"At Upmood, we encourage people to open up and resist the stigma of being emotional. We've come a long way since our first designs, and we appreciate all of your support!"
The lightweight highly-durable polyester straps come in 3 colors: black sea green and bright yellow. Choose the one that fits your mood.
However, you may have to wait a while to get your hands on one.
Read more Stanford Researchers Develop Wearable That Measures Stress Through Sweat
The concepts for the device was first developed in May 2016 and the company just launched its Kickstarter campaign this month. A $69 pledge will get you an early bird deal, which amounts to a 30% discount.
The company plans to start production by October.